Esequiel Nathal Appointed to SLTX Board of Directors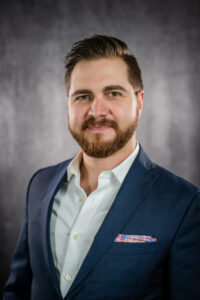 Esequiel Nathal has been appointed to the SLTX Board of Directors as a non-public member with a term ending December 31, 2025. Mr. Nathal is a multi-cultural risk and insurance professional based in Dallas, TX. As a Senior Advisor at Compass Risk Services, LLC, he is a key resource for his clients' risk management function, providing leadership and hands-on support for their operational risk, insurance, and claims management process.  As an on-demand risk manager, he plays a critical role in diverse projects including insurance renewals, risk assessments, policy reviews, premium allocation, etc.
Esequiel holds the associate in risk management (ARM) designation. He is fluent in both English and Spanish. Passionate about the advancement of the risk management profession, Esequiel is a founding director of Young Risk Professionals, Inc., serves on the Texas/Southeast Associate Board for the Insurance Industry Charitable Foundation, is an active member of RIMS, serves on the Society of Risk Management Consultants (SRMC) board, and was named one of 2015's "Best Insurance Professionals under 40" by PropertyCasualty360.com.
Nathal earned his Bachelor of Business Administration in Finance from the University of North Texas, where he was also a charter member of the Beta Zeta Chapter of Gamma Iota Sigma, the highly regarded risk and insurance professional fraternity.  Esequiel is a lover of food, culture, travel, music, and motorsports.