Surplus Lines Premium Up for 2017 YTD
Data collected by the Surplus Lines Stamping Office of Texas (SLTX) shows that premium amounts recorded in May 2017 are higher than totals recorded in May of 2016 or 2015. The information was presented at the second-quarter SLTX Board Meeting on June 20, 2017.
To date, SLTX has recorded $2.2 billion in surplus lines premium for the first five (5) months of 2017, as opposed to $2 billion for the same period in 2016. The past month alone accounted for $535 million in total premium, which is an increase over $510 million in May 2016 and $434 million in May 2015.
In addition, the SLTX leadership provided an update on the long-term technology initiative that began last year. The new SLTX website, www.sltx.org, was unveiled on June 1, 2017, and is one of the first milestones in the project. In the future, SLTX will also launch a new online filing system, which will have increased functions for accounting and reporting.
No other business was discussed. The SLTX Board of Directors will meet again on September 26, 2017.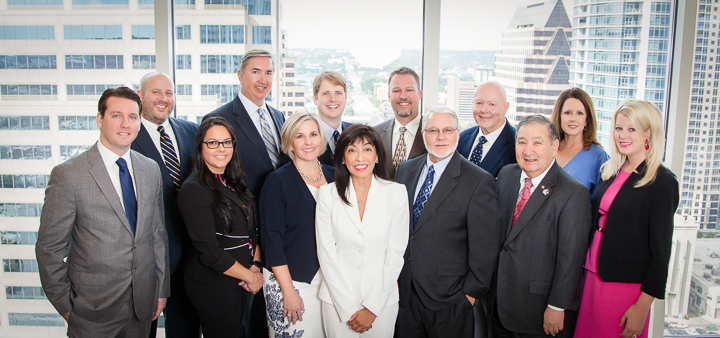 Front row (L-R): Kyle Bolls, Denisse Orellana, Jennifer Hoff, Norma Essary, Robby Neill, Alex Gonzales, Tara Mitchell
Back row (L-R): Andrew Fieker, Greg Rubel, Kyle Streetman, Michael Berry, Charles Gillenwater, Lorrie Cheshier