SLSOT Announces Achievements of Members and Friends of the E&S Industry
The Surplus Lines Stamping Office of Texas (SLSOT) is proud to announce the recent achievements of members and friends of our E&S industry.
"Alex and Lana are exceptional examples of the Texas 'best and brightest' who continue to serve our great State and our organizations so well," stated Norma Carabajal Essary, Executive Director, SLSOT. "It is with great pleasure that we share the good news to our industry community."
Gonzales Honored by Texas Monthly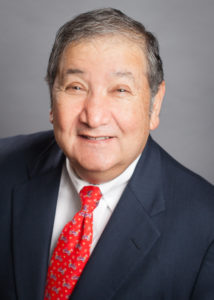 Alex Gonzales, Winstead PC, has been selected as a Texas Super Lawyer for the 2016 Texas Monthly roster. Mr. Gonzales is the General Counsel for the Surplus Lines Stamping Office of Texas (SLSOT) and has served in this capacity for 25 years.
Gonzales' expertise has been in representing insurance companies and other financial institutions with compliance and regulatory matters, including government enforcement actions, mergers and acquisitions, corporate financing, reinsurance, and licensing. He was a former Associate Commissioner of Insurance (Legal and Compliance) at the Texas Department of Insurance (TDI), where he developed the concept for the initial legislation of TDI's Insurance Fraud Bureau.
From 2002-2003, Mr. Gonzales served as the chair of the American Bar Association's Tort Trial and Insurance Practice Section. He was appointed by the Supreme Court of Texas as a member of the Board of Disciplinary Appeals from 1994 to 2000. Gonzales was previously selected as a Texas Super Lawyer in 2015; however, was also selected by his peers for The Best Lawyers in America® 2017.
Parks Receives Award from NAPSLO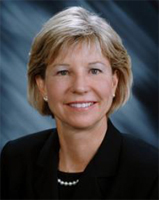 Lana Parks, The Parks Group, was the recipient of the Richard M. Bouhan Legislative Advocacy Award. Parks serves as Co-Chair of the Legislative Committee for the National Association of Professional Surplus Lines Offices (NAPSLO) and has been dedicated to advocacy in advancing the legislative interests of the surplus lines industry.
Ms. Parks served on the Board of Directors of the Surplus Lines Stamping Office of Texas (SLSOT) from 2010 – 2012. In 2012, Parks was elected as Chairman of the Board of Directors, becoming the second female to hold the position in the history of the Surplus Lines Stamping Office.
During Parks' tenure as Chairman of the Board, SLSOT saw a growth in premium of 23.6% due to changes from the Non-Admitted and Reinsurance Reform Act of 2011. Other accomplishments include the Certified Insurance Counsel (CIC) designation in 1987 and the Chartered Property Casualty Underwriter (CPCU) designation in 1993. Ms. Parks has also served as President of The Texas Surplus Lines Association (TSLA), the Board of Governors of the CPCU, and The Fort Worth Chapter of CPCU Society.