Former SLTX Board Member Joins BJ Services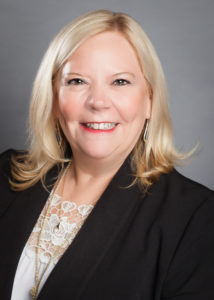 Cindi Vickers, whose term on the Surplus Lines Stamping Office of Texas (SLTX) Board of Directors recently ended in December of 2016, has joined BJ Services, Tomball, Texas, as Manager of Insurance & Risk Management.
BJ Services is a leading North American provider of pressure pumping services, with operations strategically located in the United States and Canada.
Vickers has more than 20 years' experience in risk management, and has been in leadership positions since 2012. Prior to her position with BJ Services, she served as Vice President, Casualty Claims Consulting, for Krauter & Company in Spring, Texas.
"I am thrilled to join BJ Services as the Manager of Insurance & Risk Management," said Vickers. "This is a great opportunity for me to return to the Houston area to work in my chosen field for an industry leader."
In addition, Vickers serves as an Advisor to the Houston Risk & Insurance Management Society (RIMS) Board of Directors and is a member of the Chartered Property Casualty Underwriters Society.