Essary Named "2017 Elite Woman in Insurance"
PRESS RELEASE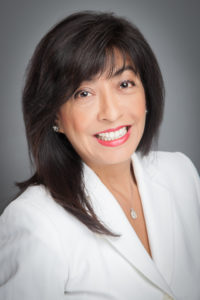 Norma Essary, Executive Director and CEO of the Surplus Lines Stamping Office of Texas (SLTX) has been recognized in Insurance Business America as a 2017 Elite Woman in Insurance. The honor is presented to women who are considered the insurance industry's top professionals.
The elite list is women who have successfully gained executive and leadership roles that will pave the way for generations of female leaders to follow.
Before joining SLTX, Norma managed insurance and enterprise risk management in the aviation and construction industry. She has gained experience in several facets of the industry, including litigation management, compliance and regulatory oversight, and safety/risk mitigation.
She earned a Bachelor of Business Administration from Texas State University and a Master of Business Administration from Texas Woman's University; and also holds a Chartered Property Casualty Underwriter (CPCU) and Associate in Risk Management (ARM) accredited designation.
Other honors include recipient of a Women in Business Award from the Dallas Business Journal. She has also been named a Top Risk Management Professional by D CEO Magazine and a Top Risk Manager by the Texas Public Risk & Insurance Management Association.
She is a current board member for the Insurance Industry Charitable Foundation, Texas Southeast Division, and has held board positions for the Texas State University Alumni Association.